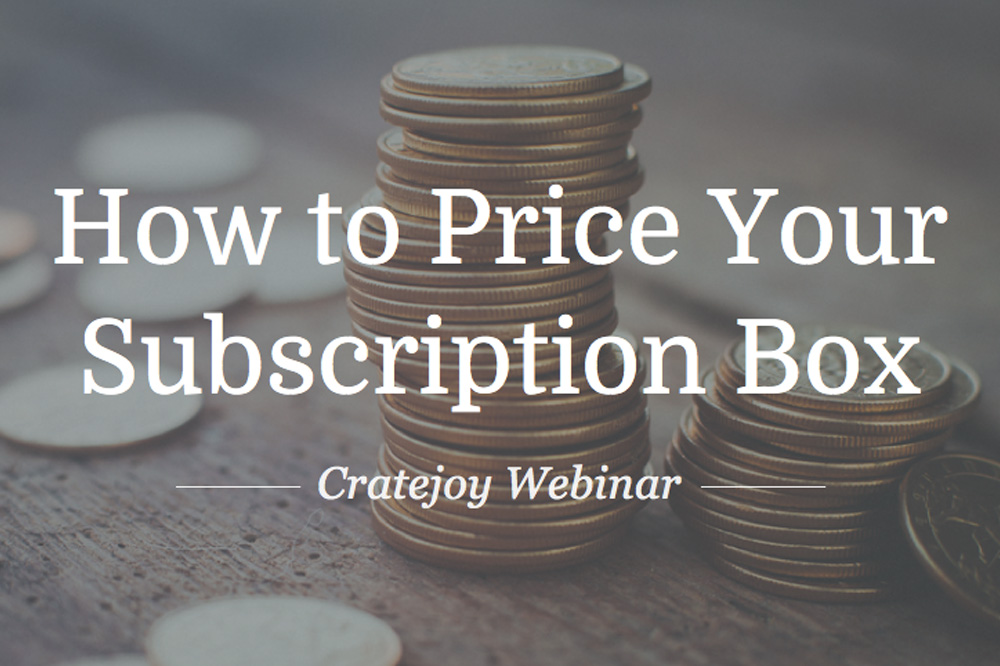 Announcement: I'll be hosting another webinar with the good folks at Cratejoy… tomorrow!
On November 4th, Jameson Morris and I covered how to reduce subscriber churn for your subscription business. We talked about customer service trade secrets, action items to reduce churn and increase customer experience, and how to re-market to cancelled subscribers.
This week, we're covering two more topics, and one them is hugely important when considering the launch of your business: How to Price Your Subscription Box.
Pricing deals with a ton of core metrics – COGS, shipping, decisions around net profit margins – and we're going to break it down into easy to digest, actionable information to help you price your subscription box intelligently.
What we'll be discussing: How to Price Your Subscription Box
We'll cover:
Calculating COGS
Factoring in shipping
Planning for "unforeseeable" expenses
Knowing what a "good" net profit margin is
Includes Q+A session. 
When: Wednesday, November 18th at 1:30pm CDT
Spots are going QUICK. Reserve your spot immediately. We just announced it and have over 100 RSVP'd already – we expect it to overflow last week so make sure you're early!
About the Hosts: 
I'll be hosting this webinar along with Jameson Morris, a long-time friend and fellow subscription commerce pioneer. We've both built multi-million dollar subscription businesses and now we're helping people do the same on the Cratejoy platform.