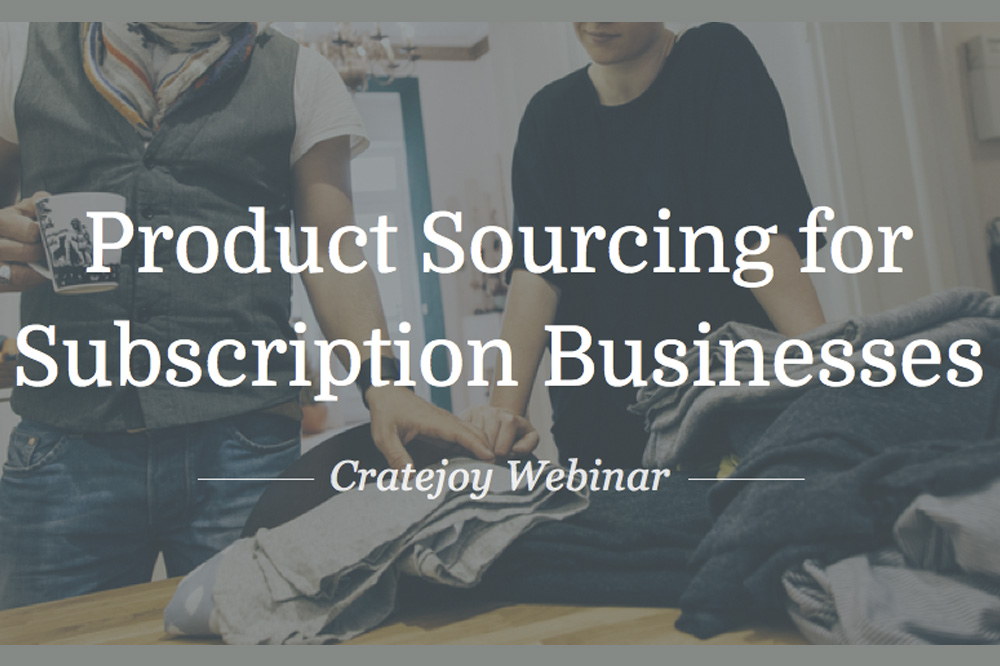 Announcement: I'll be hosting another webinar with the good folks at Cratejoy… tomorrow!
About two weeks ago, Jameson Morris and I tackled two webinars: one on How to Price Your Subscription Box and another on How to Get Your First 25 Subscribers (this was an old webinar we re-held due to popular demand!). Linked text takes you right to the webinar recordings on Subscription School.
This week, we're covering another HUGELY important topic for anyone thinking of starting a subscription business: How to Source Products!
Sourcing products deals with everyone from finding those products, to presenting your company and of course, negotiating with vendors. To me, this is one of the most enjoyable parts of running these businesses. I'm super excited to share my secrets, tips, and generally jubilant attitude on this monthly task, which I consider more of an art.
What we'll be discussing: How to Price Your Subscription Box
We'll cover:
How to find products
How to present your brand in a cohesive way
How to negotiate with vendors
Best practices and standards in wholesale agreements
Includes Q+A session. 
When: Wednesday, December 2nd at 1:30pm CDT
Spots are going QUICK. Reserve your spot immediately. We just announced it and have over 160 RSVP'd already – we expect it to overflow last week so make sure you're early!
About the Hosts: 
I'll be hosting this webinar along with Jameson Morris, a long-time friend and fellow subscription commerce pioneer. We've both built multi-million dollar subscription businesses and now we're helping people do the same on the Cratejoy platform.