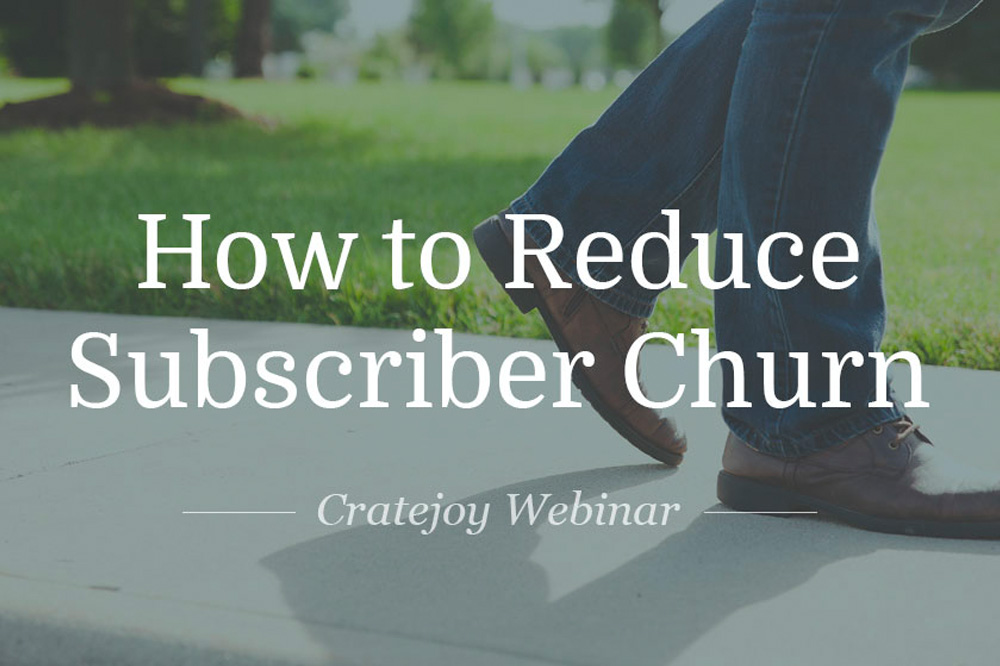 Announcement: I'll be hosting another webinar with the good folks at Cratejoy this coming week!
Last week, Jameson Morris and I covered how to get your first 25 customers. It was an awesome webinar, where nearly 500 of you RSVP'd. Unfortunately, we were able to let in about 200 of you. Whoops.  Sorry about that.
Next week, we're at it again, and this time, we're making sure the entire webinar can access it.
Even more interesting is the subject matter: How to Reduce Churn for Your Subscription Business.
We'll be covering everything from customer service trade secrets to super simple, actionable things you can do today to curb your churn and keep customers happy. Remember: This is a hugely important topic for any business. RSVP before we max out again!
What we'll be discussing: Reducing Churn for Your Subscription Business
We'll cover:
Customer service retention strategies
How to maintain interest with subscribers
How to track churn
Ideas for re-marketing to cancelled subscribers
Includes Q+A session. 
When: Wednesday, November 4th at 1:30pm CDT
Spots are going QUICK. Reserve your spot immediately. We just announced it and have over 100 RSVP already – we expect it to overflow last week so make sure you're early!
About the Hosts: 
I'll be hosting this webinar along with Jameson Morris, a long-time friend and fellow subscription commerce pioneer. We've both built multi-million dollar subscription businesses and now we're helping people do the same on the Cratejoy platform.