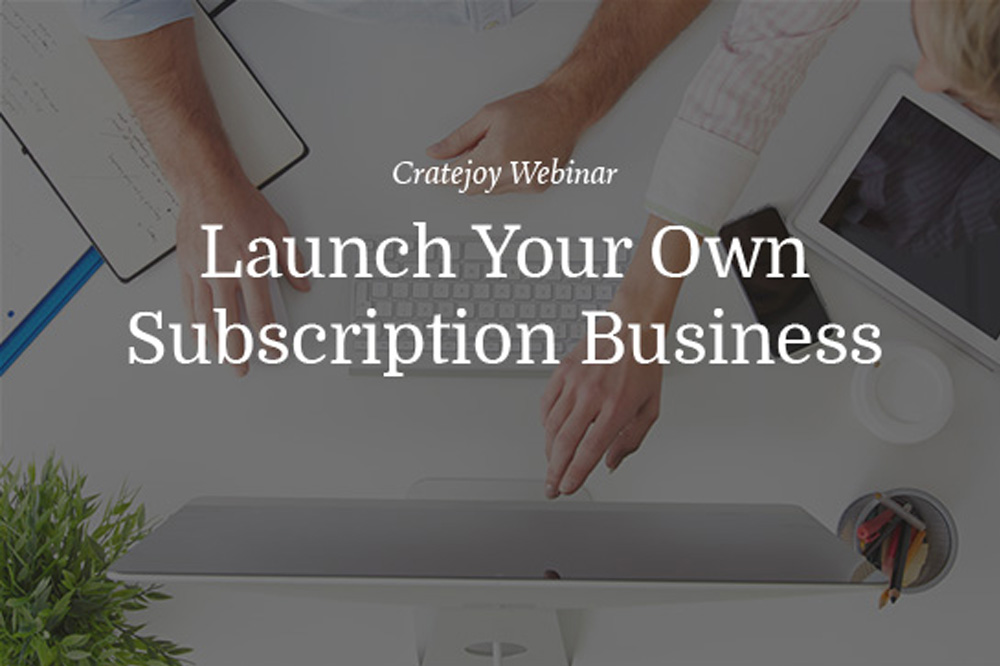 Announcement: This week, I'm re-hosting my webinar from last week, "How to Launch Your Own Subscription Box". If you missed it, now's your chance to grab the information, ask me questions, and get access to free resources. Plus, this week's is an extended 90-minute session.
Like last week, I'll be covering what I consider to be the 3 core steps behind launching our subscription business. This will deal with everything from idea validation to getting early subscribers. Ideally, you'll walk away from this webinar with everything you need to get started and launch your business in a matter of weeks.
And yes, you won't want to hesitate with this one. Last week was overbooked, with over 700 RSVPs. With 100s more asking for this webinar again, you can expect this week to be much of the same.
What we'll be discussing: How to Price Your Subscription Box
We'll cover:
How to prelaunch and gain "presubscribers"
How to push traffic to your launch page and lead nurture
How convert your presubscribers
Timing, branding, and so much more.
Includes Q+A session. 
When: Wednesday, January 15th 2016 at 1:30pm CDT
Spots are going QUICK. Reserve your spot immediately. We just announced it and have over 160 RSVP'd already – we expect it to overflow last week so make sure you're early!
About the Hosts: 
This week's webinar is hosted by me, Jesse Richardson. I've built a handful of successful subscription businesses, some of which have been acquired or sold. These days, I own a new subscription business, work with Cratejoy educating merchants, and host webinars.